Daniele Luciano Moskal - The Pen of a Ready Writer
About Me
​Born in Supino, Italy, Daniele Luciano Moskal is an ordained Pastor and Evangelist. He is the founder of
"Unique Writing Publications"
, a Christian book ministry that was birthed in 1993, that helps unique writers of eternal value get their book(s) into print.
​
​Evangelist Daniele is also the prolific Author and Publisher of over 35 books (non-fiction; fiction, children's books), and the "ghost-writer" of several other titles all in print. He is also affectionately known to many friends around the world as the 'Pen of a ready writer', or by his nickname 'Badger'.
​"Many are called but very few are chosen!" I boast not in myself but in the loving, merciful, and gracious awesome God who specifically chose me, and equipped me with His beautiful gifts, and sent me out to serve in His beloved ministry as an Evangelist and Discipler to all nations (especially Italy), and I have been faithfully serving Him since November 1993. For He miraculously saved me from a life of football hooliganism, crime and destroying people's lives. This is my testimony of God's miraculous saving power that has only just begun, and by God's great grace I truly believe God will carry on working in me, around me and upon me to complete it until the day I meet with the LORD Jesus Christ, praise God - AMEN!!!
---
Filmed entirely in Luton Town by the award winning 'Tandem TV' Christian company from Hemel Hempstead, Herts, England in 2001. This is the unique and remarkable life-changing testimony of 'Badger' of the 'BOLTS-Crew' Luton Town Football Club's first active hooligan firm. An ex-football hooligan; gang leader; martial arts instructor; professional fashion model; award-winning photo-journalist; author and publisher; songwriter; night-club security supervisor; hairdresser, and ex-Paratrooper who after 25 years of serious violence and crime following his beloved Luton Town Football Club all over the UK, and fighting rival hooligan firms in the 70's and 80's, is now affectionately known as Evangelist,
Daniele Luciano Moskal, (The Penofareadywriter).
Verbal and Physical Abuse is about control, and power, and knows no gender.
It is without question a sensitive subject. It is a real subject, and it hurts. It can
be domestic violence, family and spousal abuse, and it's bone-chilling how
prevalent it is. What may shock you is that men are abused almost as much as
women in today's society but often are just too afraid to tell anyone. Fabio is just
one case; abused by an uncle at an early age growing up in an Italian family of
daily domesticated abuse and divorce. Can he break the generational curse of his parents divorce and
marital abuse, and escape the horror to rebuild his life and love for his wife Angelina? Or will sorrow and
shame repeat itself one more time……
---
This book was specifically written to help and teach 'wannabe' wise leaders;
​life coaches; mentors; teachers; motivational speakers, and entrepreneurs what
they need to adopt or learn about when wanting to become a potential leader
​('a shepherd'), a ("person of influence") of people using two great past leaders,
Abraham Lincoln and Winston Churchill, as examples of what skills are required
to ​become a successful leader in the 21st Century.
---
There is a popular saying (and I do not know which country it originated from),
that says, "Sticks and stones may break my bones, but names will never harm
me!" Well, I'm sorry my friend I beg to differ – names do harm us, they destroy
our confidence, our self-worth, our personality, our character, our wisdom, our
integrity. Don't listen to the world's value system; establish your worth according
to how God values you. God demonstrated your importance to Him in two special
ways. First, He created you in His own image, which basically means you are
clever, intelligent, and have great creative abilities. Secondly, had you been the only man, the only woman,
the only child (boy or girl), that ever lived on this earth; God still would have sent Jesus Christ, His Son to
save us. That makes you child of God someone special – a diamond – priceless! These two things should
tell us all that we are not nobodies but some bodies – we are 'BE-ABOUTS' in God's beloved Kingdom!
---
Powered by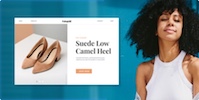 Create your own unique website with customizable templates.